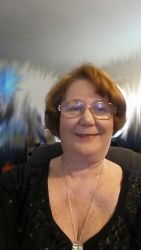 Andie Hollis (Rev. Andrea Nickson Felix) Certified Medium




Ordained Minister of Temple of Love and Light Spiritualists Church 2013.
Clairvoyant Medium Certified in 2013 Temple of Love and Light Spiritualists Church






The name of my business is Radiant Beginnings. The objective of Radiant Beginnings is to help people begin again with a Radiant Beginning.





I offer: Mediumship Readings


Trance Channeling

Materialization


Transfiguration

Reiki

Spiritual Guidance/Coaching

Tarot and Angel Card Readings


Channeling the Lords of the Fellowship Coucil
When I was young I had spirits most of my life. Did not really speak of it to much I was scared people would think me as strange. My mother would never have believe me. I kept it to myself.

I started with classes from Rev.Chistine, and then went on to USCL for training and got Certified as a Clairvoyant Medium, and I was thrilled. Long before I was Certified we had booth at Victory of light and I did spirit readings there.
Since childhood, I have been learning so much about the spirit world.
I have worked with USCL church to receive my Certification for Clairvoyant Medium

In Sept of 2013, after studying with Rev Christian Sabick and Rev John Lilek for 3 years became a Minister from Temple of Love and light Spiritualist Church in Fort Wayne In.

I am a certified Healer from the same.

I owe this all to Christine, John, and Angel and Jenny.
I have been Reading long before I was certified.
I have learned more and more each day.
My goal is to help as many people as I can with the grief of losing a
loved one.
I have lost and know the grief is horrible.
Had I not had a reading from Christine I would have not dealt with it as well as I do.
Healing is something I learned but only God can give you the ability to heal,
I just learned the tools to use.
Reiki,

Quantum Touch,

Angel Healing,

Aroma Touch Therapy
These are some of the tools I have learned over the years.
Mediumship Classes

Classes are:

* 10 weeks $150.00
* Class size 10-12 Students
* Registration Form Below
No Exceptions-no Cancellations.
Classes will be presented with any size class Up to 12 Students.
Register Now!!!!!

Download Registration Form Here
May your Angels be with you
Radiant Beginnings